Intersection Rock is one of the most frequented formation in the park. It's recognizable, beautiful and easily accessed. Being just steps away from the the car and Hidden Valley Campground accounts to much of the populartity of this location. Naturally Intersection Rock has become to go to for meeting other climbers, starting the day or squeezing in one last climb before the day ends. It's also worthwile to note that it features many great routes like Left Ski Track, North Overhang and Huevos.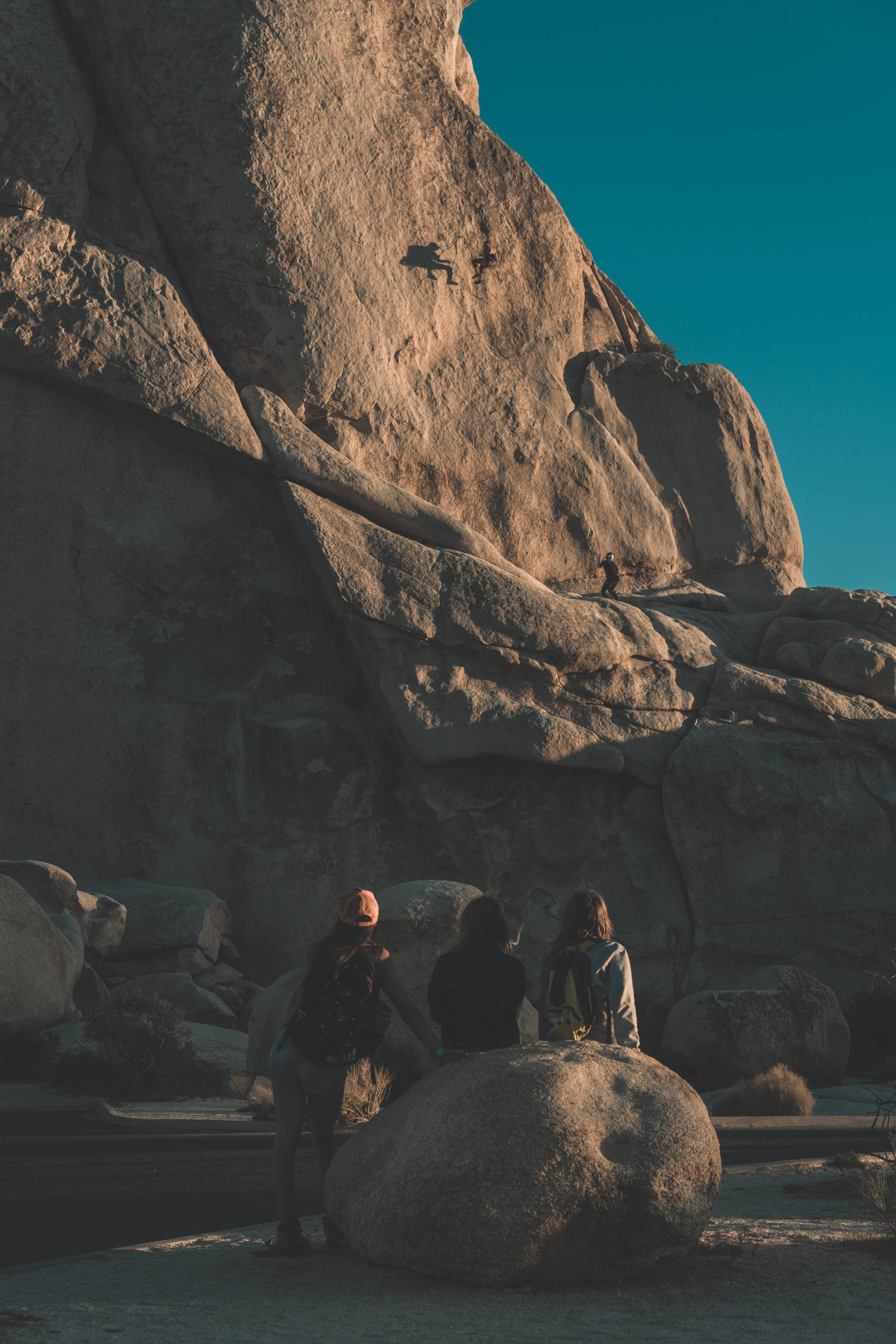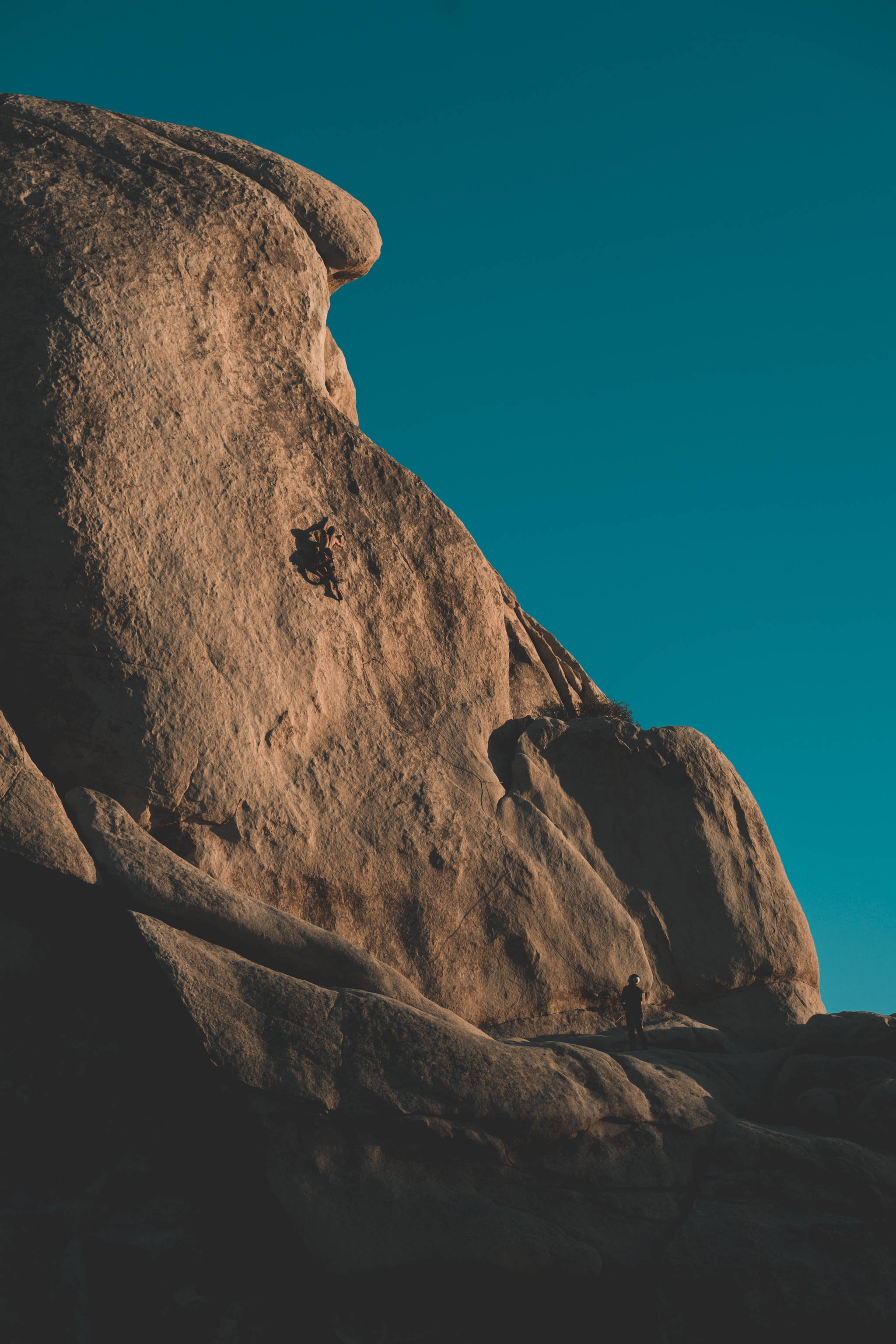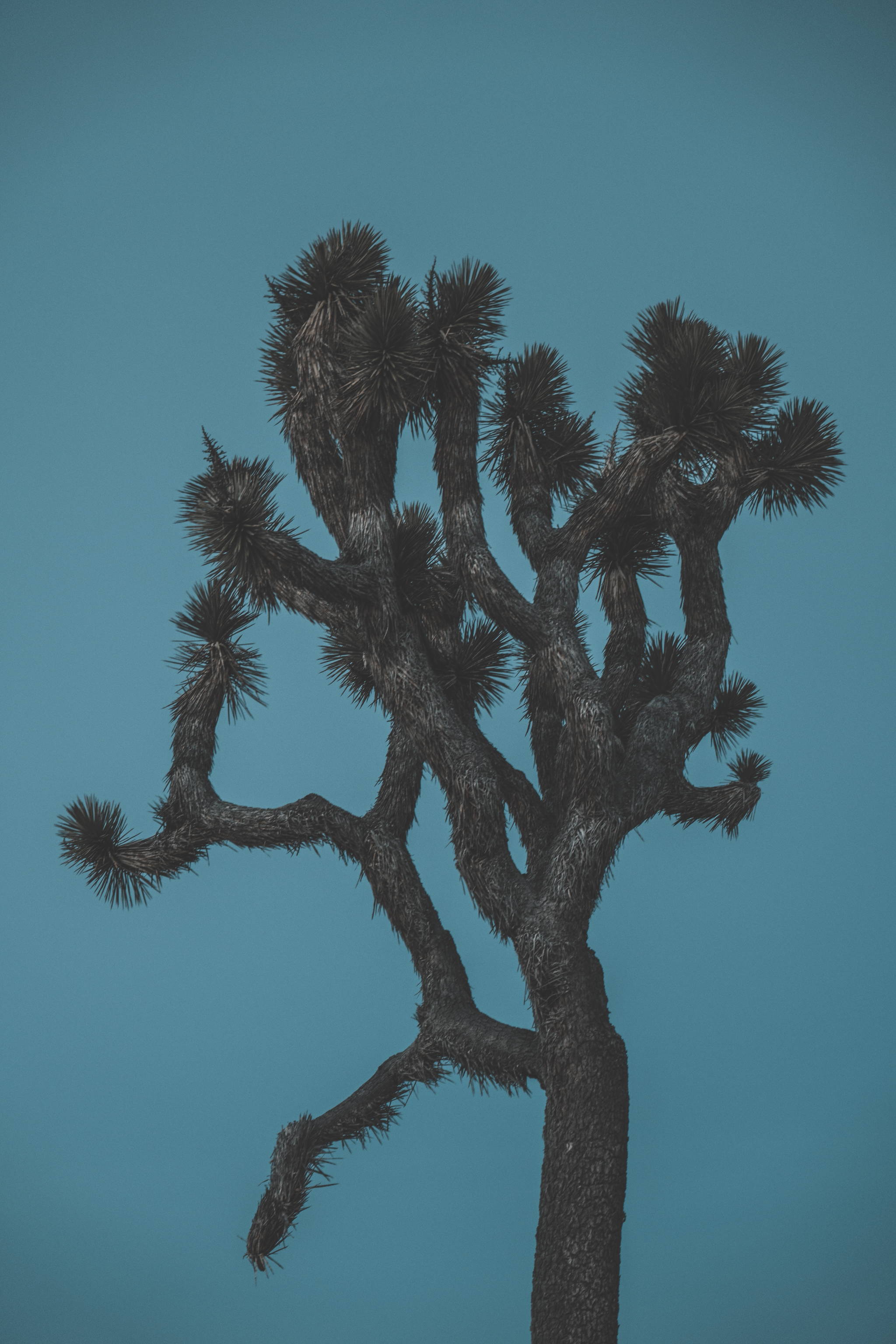 Huevos is a powerful and technical climb, follwing a cryptic line up a steep face on the North West face of the formation. It asks for mental and physical fortitude, combining beautiful movement and strength. Although it's bolted, it still requires a lot to climb it, and delivers with rewarding movements at the finish.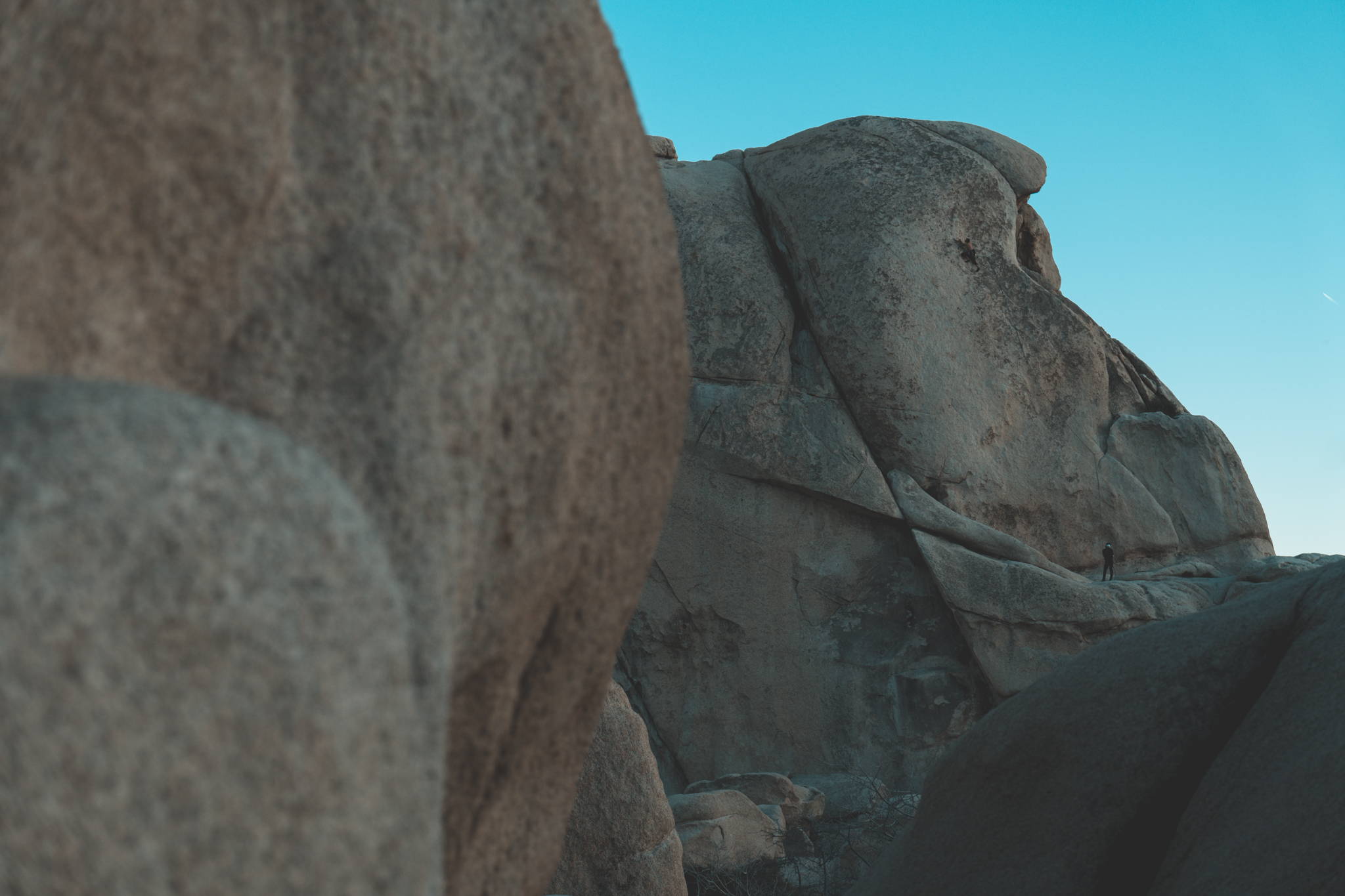 As Nolan recalls, the climb is real. "It had been after a long winter in Tahoe and I hadn't been climbing at all. Needless to say I was pretty gripped on my first go... (the name isn't misleading). At the same time though, it felt really good to be back in the flow, and find that zen. That climb is pretty real for me, and you definitely need to bring your black magic slab wizardry for the top. "
"You definitely need to bring your black magic slab wizardry for the top."
We climbed this route in the last moments of the day. Literally running to the base of the climb to catch the last light of the day, with high heart rates we set of up the monolith. It's needless to say that it was a great way to end a full day in the desert, capping a day of full value efforts from bell to bell.